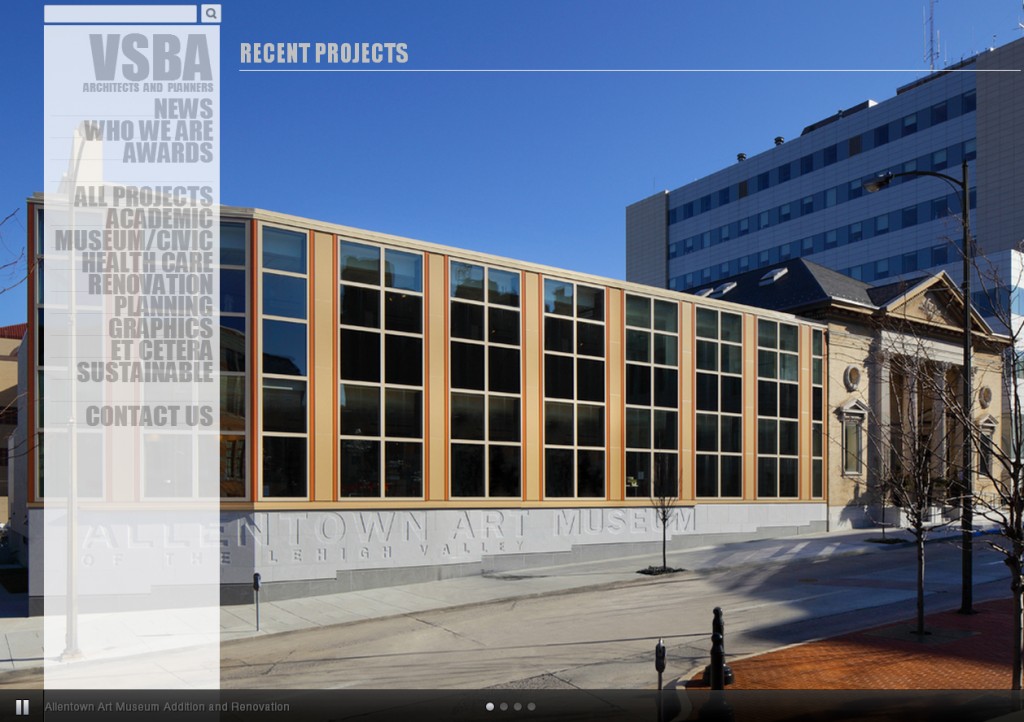 As we've changed our firm structure, we've also totally redesigned VSBA.com.
The site now features better graphics, more current projects, handy project-sorting navigation, an improved site-wide search, and more ways to contact us.
We've also given you more ways to access VSBA.com, including mobile devices.  The site is cross-browser friendly and compatible with RSS feed readers.  And as always, we're on Facebook and Twitter.
We hope you like the new look!  Please feel free to contact us if you have any suggestions or questions.