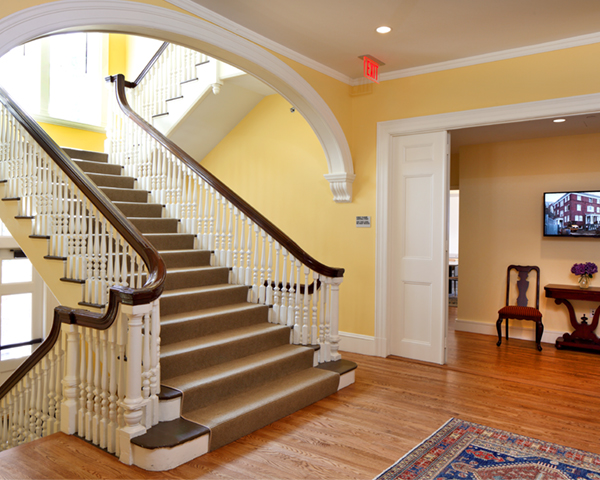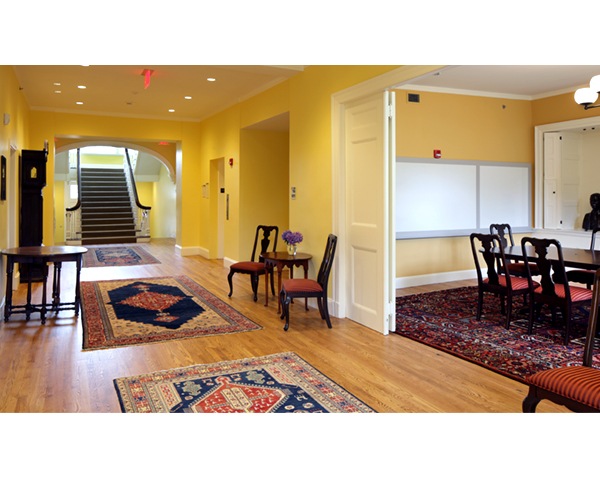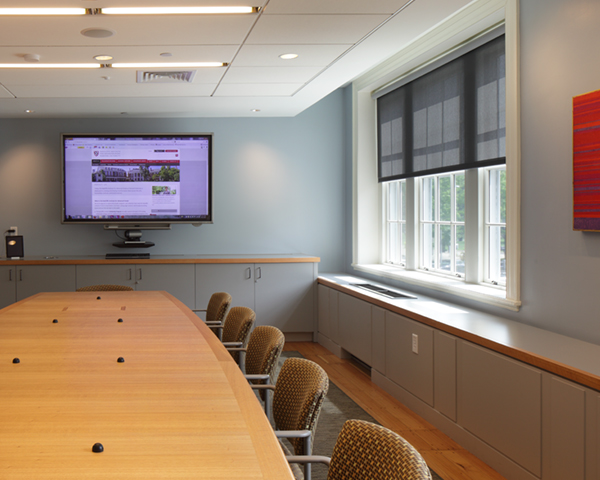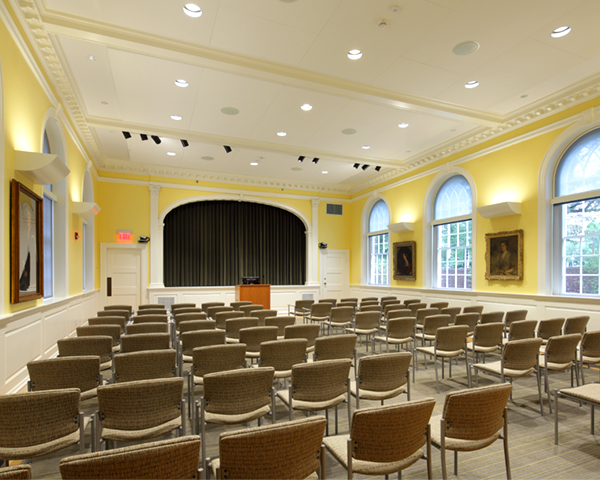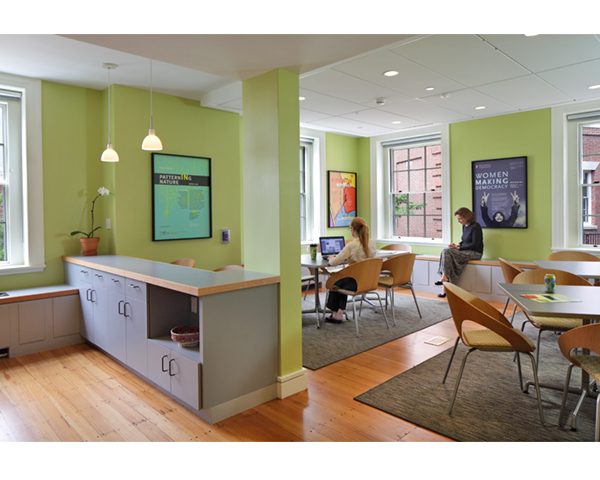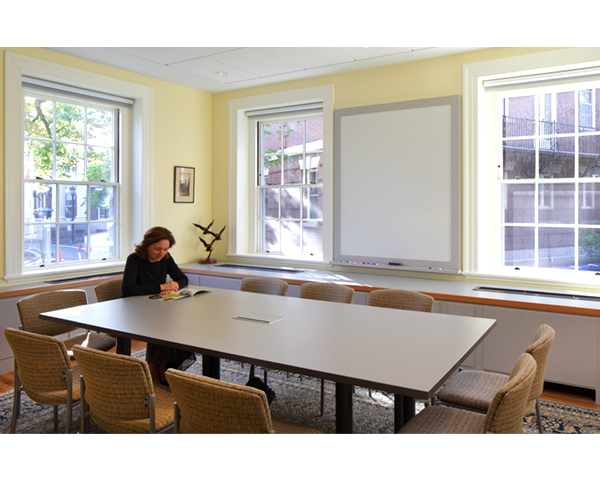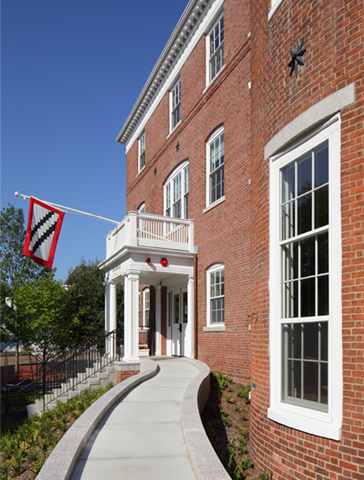 Fay House is the original home of Radcliffe College and now the administrative building for the Radcliffe Institute for Advanced Study.  It was built in 1807 and expanded both horizontally and vertically over the years.
Following an initial programming study and scoping analysis, VSBA embarked on a renovation to preserve the most important historic features and character of the building while:
creating more efficient, functional workspaces
assessing and addressing structural deficiencies
improving life safety
making the building more accessible, in compliance with current accessibility codes
improving comfort and efficiency through new building systems
improving the building envelope and addressing deferred maintenance throughout the building
replacing windows
The Colonial/Federal Revival Sheerr Room was Radcliffe's first auditorium.  A major goal of our renovation was to preserve its character while meeting the new audio/visual requirements.  This multi-use, reconfigurable space now features a large screen and projection system, video teleconferencing system, overhead speakers, and amplifier.
Fay House is LEED Gold certified; as of its completion, it's the oldest LEED certified building in the United States.  Fay House powers down appliances as well as lights when the building is not in use, reducing power use and waste.  Occupancy and daylight sensors, as well personal lighting controls, allow adjustment of light per room and usage.  Also, renovations introduced daylight and views to working and meeting areas.
Venturi, Scott Brown and Associates, Inc.

Cambridge, MA

20,584 sf



2012

LEED Gold certified

Jessica Tidd (project team member)