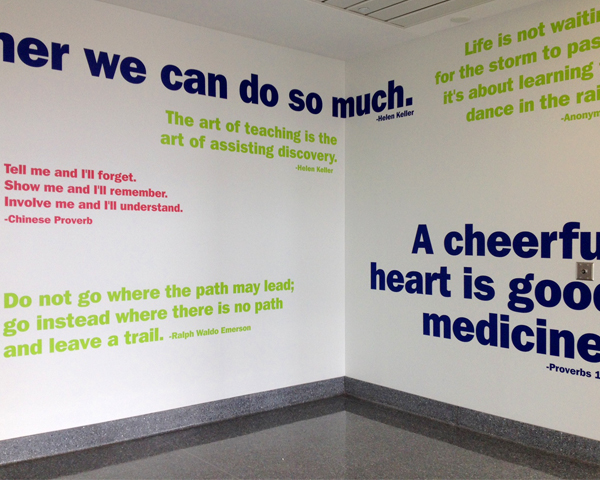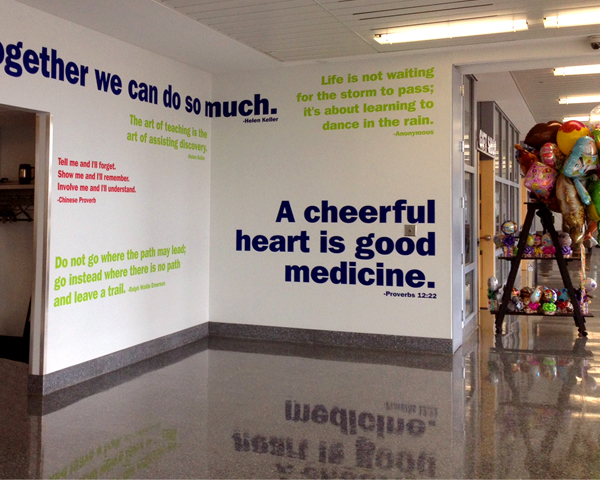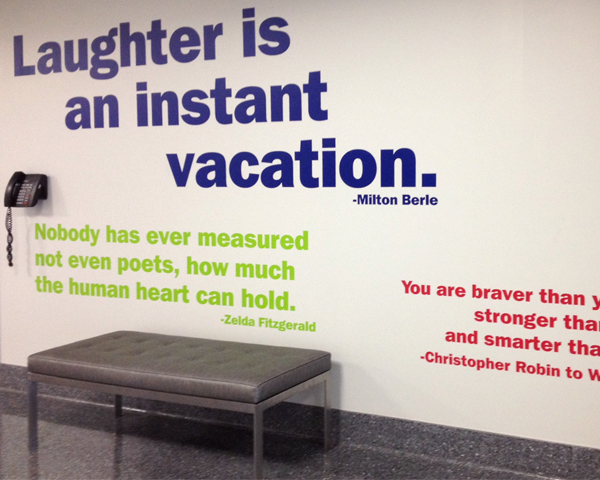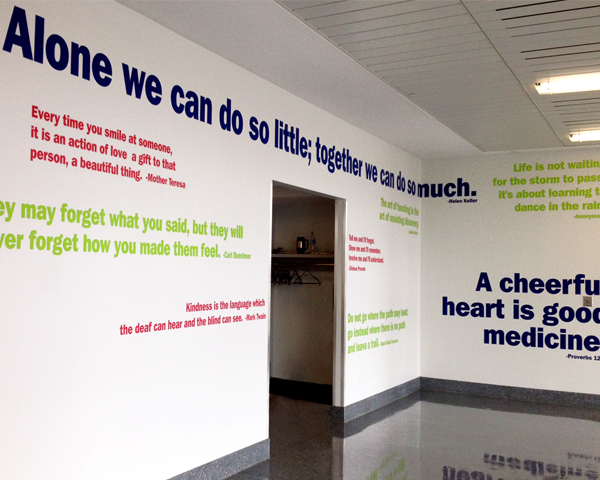 When we designed a new hospital building for the Lehigh Valley Health Network at Muhlenberg, we incorporated a series of large decorative murals in the lobby and public circulation areas.
Subsequently, we were asked to adapt these large-scale murals for two other locations — elsewhere at the Muhlenberg hospital and also for their Mack Boulevard administrative building.
Our murals are composed of a selection of quotes from many sources, which were selected by LVHN employees.  They're intended as comforting, supporting, inspirational, and humorous.  We used vinyl lettering, which is durable but also economical and easily removable.
Venturi, Scott Brown and Associates, Inc.

Bethlehem, PA and Allentown, PA





2012



Scott Shiffert (project manager)