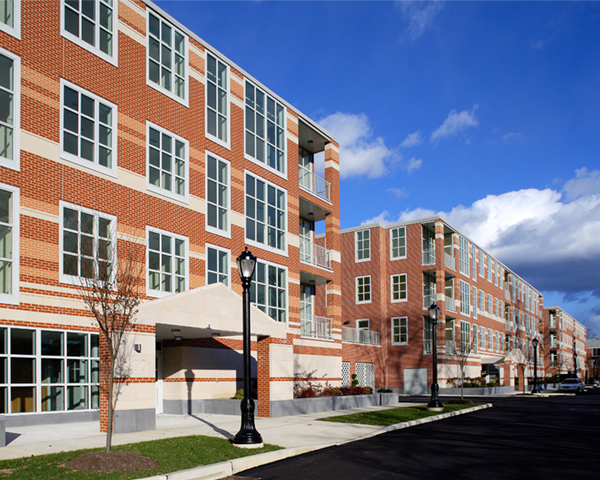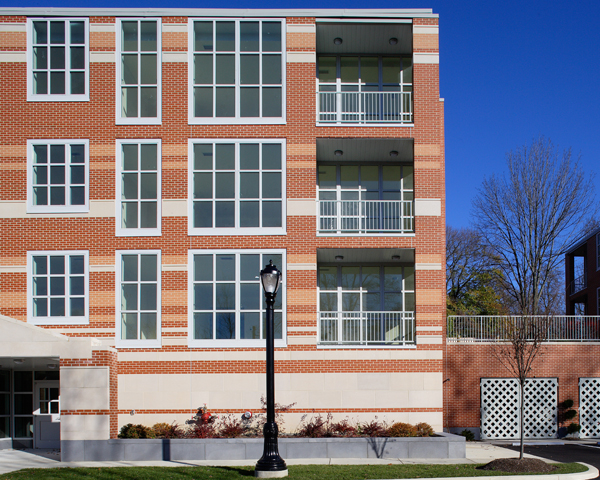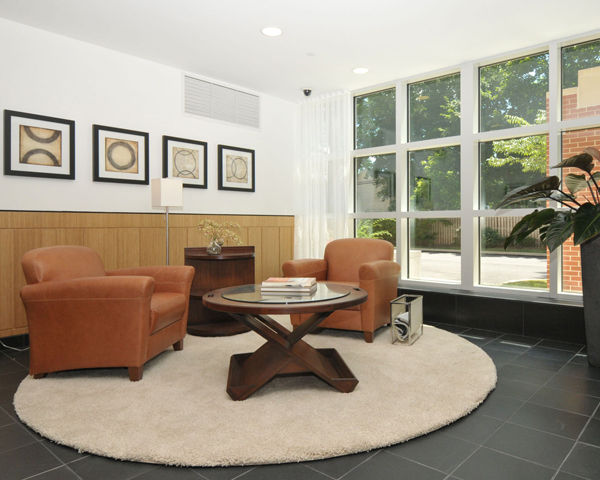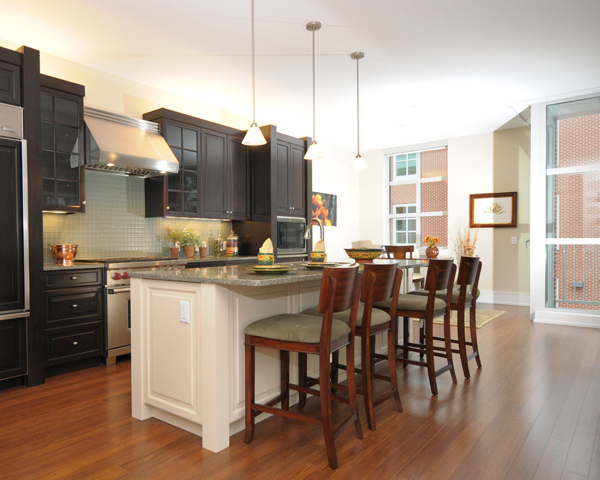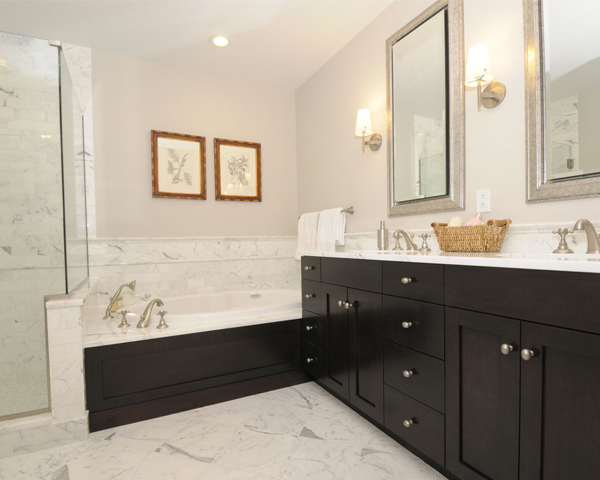 VSBA designed the Pembroke North luxury condominiums along Philadelphia's historic Main Line in Wayne, PA.  Each of the three buildings is three stories; together they contain a total of 54 units.
The site sits at the nexus between residential and commercial contexts.  Our design addresses this using traditional domestic architectural details and materials with simple and efficient building forms. The rich red brick exteriors are accented with broad stone stripes and large windows.  Interior living spaces feature gracious unit configurations, balconies, abundant natural light, and elegant finishes.  A ground floor plinth provides convenient covered parking below the residential units.
Pembroke North is the first multi-family residential building to be registered for LEED certification in the Philadelphia area. The buildings are designed to be energy-efficient, hi-performance, and environmentally sensitive.  Sustainable materials are incorporated throughout (including 100% recycled drywall), a green roof helps to reduce the heat island effect while easing the load on the building's mechanical systems, and we diverted over 96% of all waste from the landfill.
The Pembroke North condominiums are simultaneously cutting-edge and traditional, offering high design and contemporary conveniences along with humanistic warmth and sustainability.
Interior photos courtesy of David Oceanus.
Venturi, Scott Brown and Associates, Inc.

Wayne, PA

122,000 sf residential, 48,000 sf parking

$22,000,000

2008

LEED Certification; Design Award, 10,000 Friends of Pennsylvania, 2011; Leader in Sustainable Design and Development Award, Pennsylvania Resources Council, 2008

Dan McCoubrey (principal-in-charge)