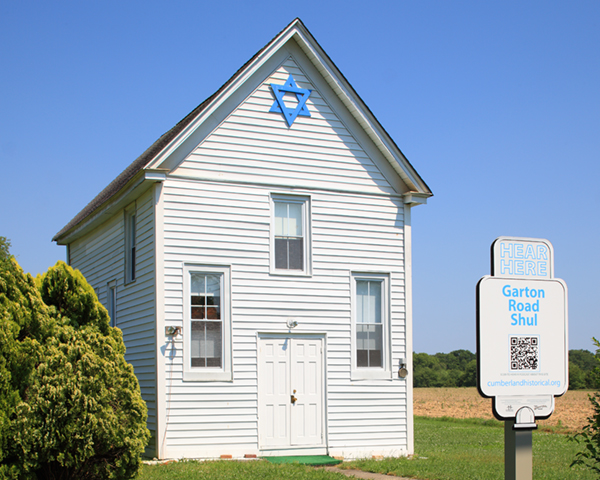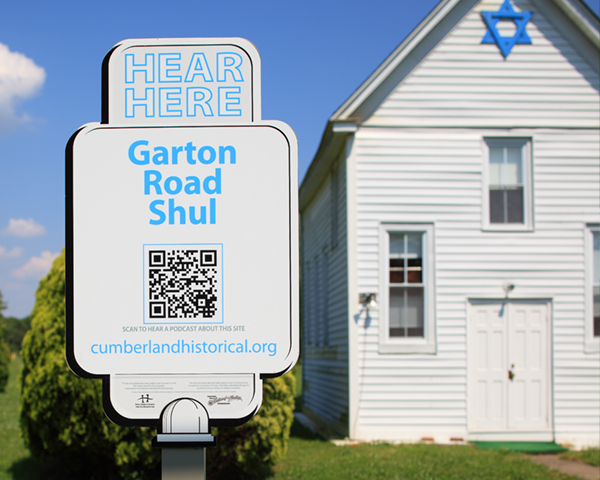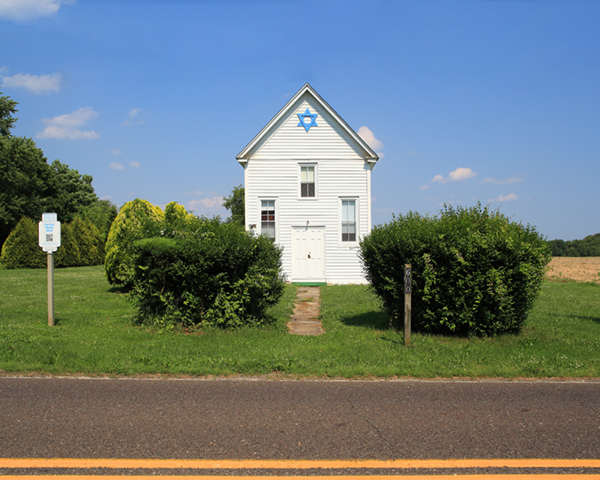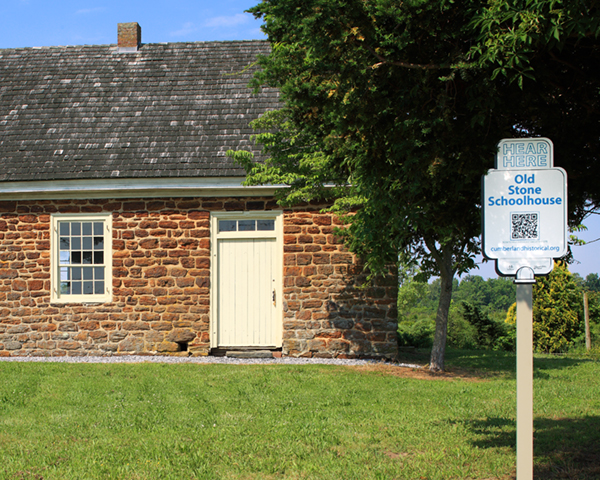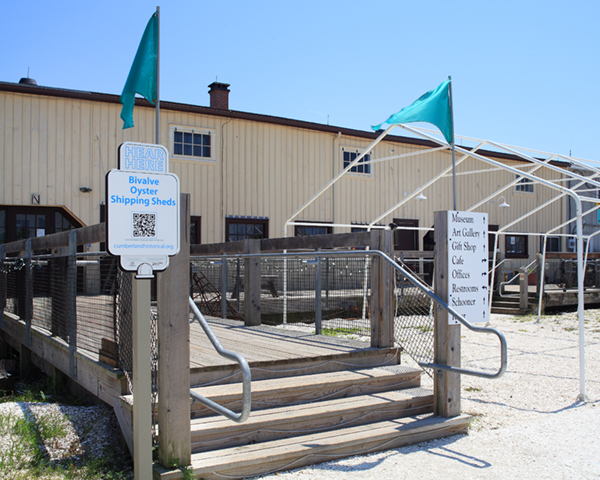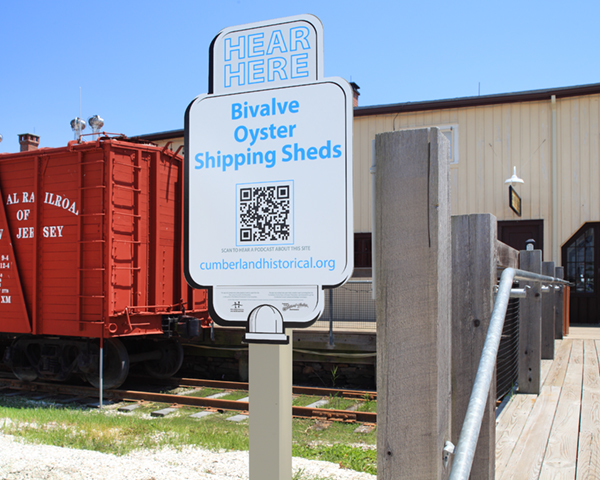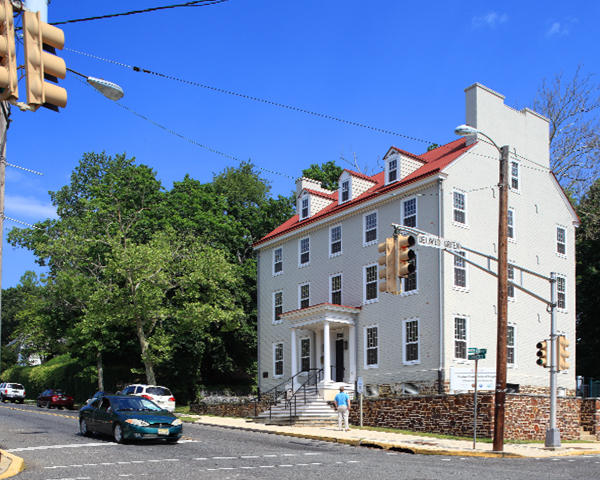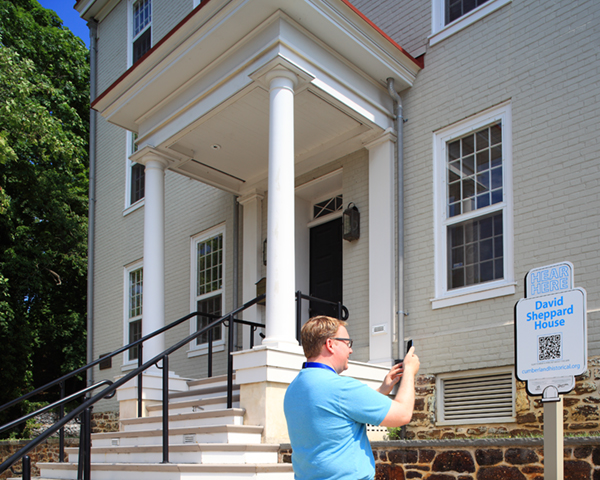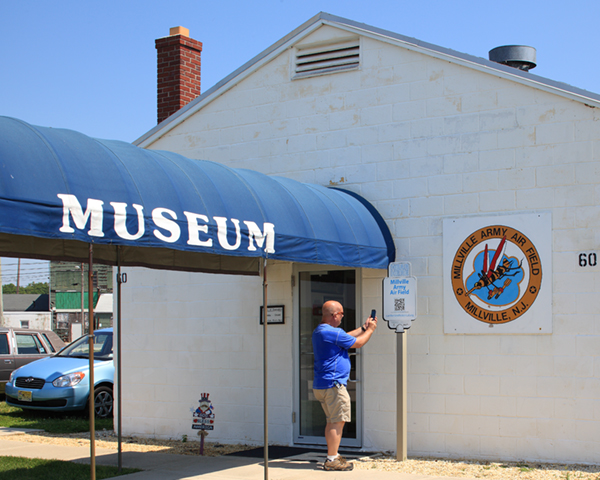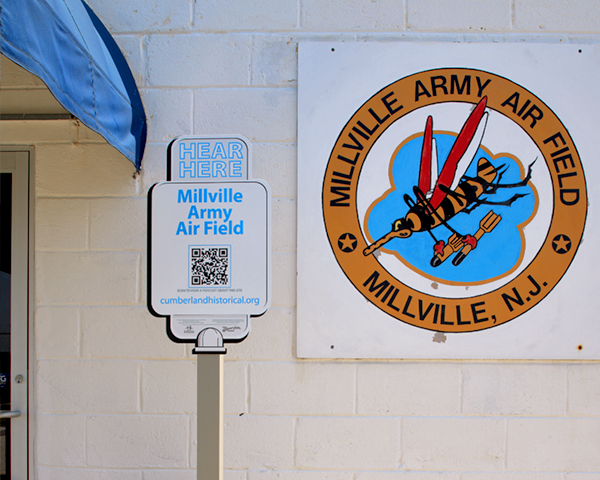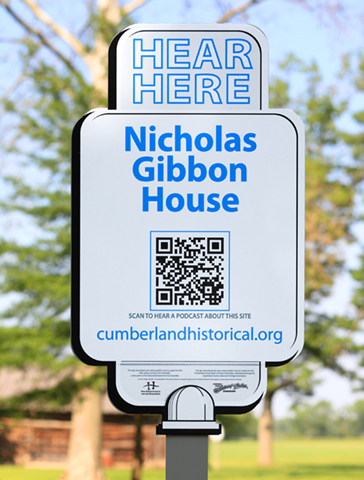 The Cumberland County Cultural and Heritage Commission asked VSBA to conceive a signage system for numerous historical sites and structures, including the 17th century Swedish Granary, the East Point Lighthouse, and the Millville Army Air Field and Museum, as well as houses, churches, and banks.  The Commission produced a series of five-minute interpretive podcasts on the history and significance of each site — which aren't typically open to the public, or open with limited hours.
To promote the Commission's program, VSBA was asked to conceive an engaging new signage system.  We devised signs that identify each site and feature prominent QR codes — which, when scanned by a mobile device, links to the related podcast.  The large-scale QR code and place name can be seen by motorists while smaller text addresses pedestrians reading and scanning the sign.  (We carefully tested full-scale mock-ups to ensure that the codes would be scannable at appropriate heights and distances.)  And since the podcasts can be updated independently, interpretive content can evolve while the signs remain current.
The Time Traveler signs are designed to fit multiple contexts, from urban to rural.  While distinctive and prominent, the signs are also deferential to the beautiful sites they interpret.  To reinforce their neutral character, we used as few colors as possible, basic white and light grey backgrounds, and a simple sans serif font.  But we also incorporated discreet trompe l'oeil elements to lend depth and playfulness to the thin signs.
Our signs are built to last and change. They're constructed of vinyl laminate mounted to aluminum plate.  This method allows content to change without having to replace the sign:  it's relatively easy to apply a new laminate, so the sign can adapt with new needs and technologies (as QR codes are superseded, for example) — or totally change appearance.
The West Jersey Time Traveler signs offer an excitingly different approach to interpretation — allowing visitors to virtually enter historic buildings even when they're closed.  The American Association for State and Local History recognized our pioneering approach to interpretation with a Leadership in History Award of Merit.
VSBA, LLC

Fifteen sites around Cumberland County, NJ



$15,000

2013

Leadership in History Award of Merit, American Association for State and Local History, 2013

Dan McCoubrey (principal-in-charge); Jeremy Tenenbaum (designer and project manager)