September 19th, 2014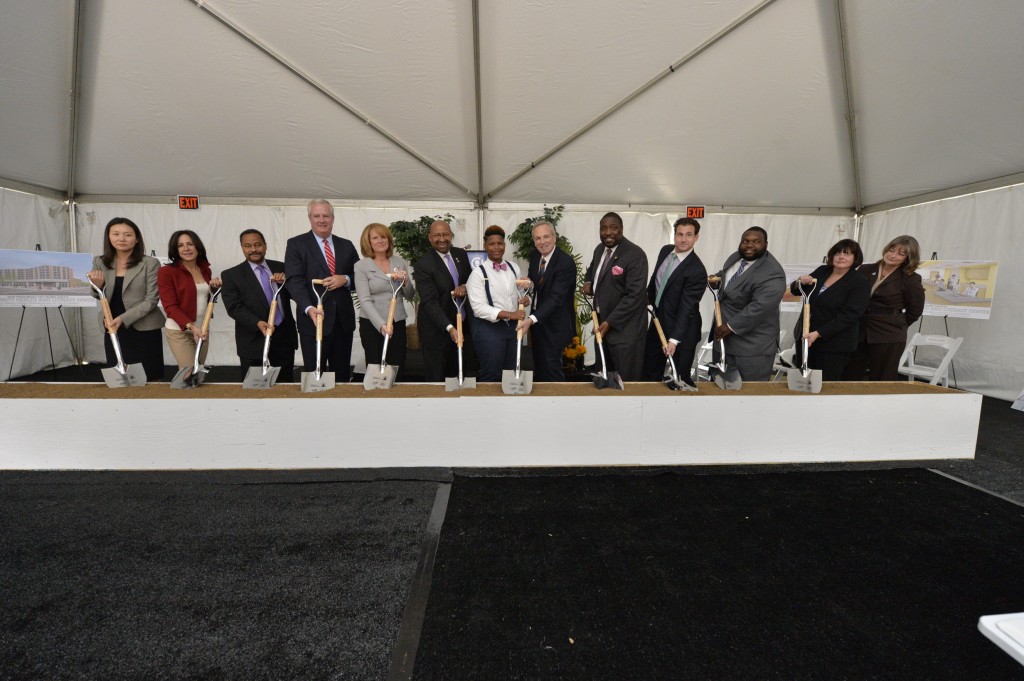 We've broken ground on Philadelphia's new Health and Literacy Center!
Here's a photo from yesterday's event. From left to right: En Jung Kim, Chase Community Equity; CHOP board member Lynne Garbose; Brian Hudson, Commonwealth Cornerstone Group; John Grady, Philadelphia Industrial Development Corporation (PIDC); CHOP president Madeline Bell; Philadelphia Mayor Michael A. Nutter; CHOP patient Courtney Simmons; CHOP chief executive officer Steven M. Altschuler, M.D.; Councilman Kenyatta Johnson; Senator Larry Farnese; Representative Jordan Harris; CHOP associate medical director of primary care, Lisa Biggs, M.D and Siobhan A. Reardon, president, Free Library of Philadelphia.
Here's a link to the Children's Hospital of Philadelphia's press release: http://www.chop.edu/news/chop-and-city-break-ground-for-new-health-and-literacy-center.html

Here's an article about the groundbreaking from Philly.com: http://www.philly.com/philly/news/20140919_Joint_library__health_and_rec_center_coming_to_S__Phila_.html
And for more information on the project, check out VSBA's project page, http://www.vsba.com/projects/community-health-and-literacy-center/