April 22nd, 2013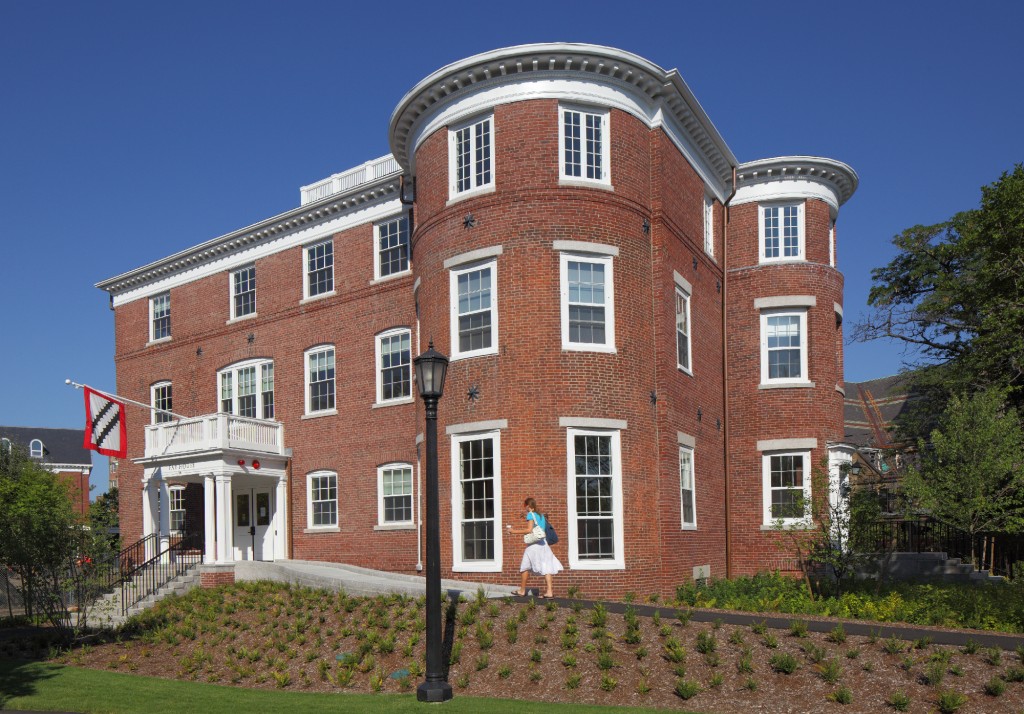 What could be more appropriate for Earth Day 2013 than to announce that VSBA's renovation of Fay House at the Radcliffe Institute has been awarded LEED Gold!!
Fay House is the original home of Radcliffe College, built in 1807, and it's now the administrative building for the Radcliffe Institute for Advanced Study at Harvard.  VSBA renovated and updated the entire building while helping to preserve its beautiful historic qualities.
Fay House was awarded a LEED for Green Building Design and Construction v3.0 Gold Certification — only the second LEED v3.0 Gold Certification for new construction at Harvard!
The building now incorporates methods to manage lighting and energy efficiency.  Occupancy and daylight sensors, as well personal lighting controls, allow adjustment of light per room and usage.  Fay House is also one of the only buildings on campus to power down appliances as well as lights when the building's not in use, reducing power use and waste.  Our renovations also brought fresh daylight and views into working areas.
For more information, see the USGBC's statistics on the project.